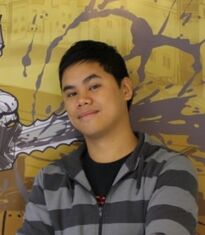 Jeff Agala ( Jeffrey Agala)is the Creative Team Leader for Shank. He uses art style on all of his drawings. He was the director of the cartoon series atomic betty
Jeff is a published Illustrator for Penguin Books, storyboarded for Disney's Stanley, has directed and participated in dozens of other TV shows and commercials, and has more than 10 years of experience in professional animation.
Today, Jeff has built a creative department that not only builds games, but is trained in bringing a high degree of expression and quality rarely seen in video games.
Ad blocker interference detected!
Wikia is a free-to-use site that makes money from advertising. We have a modified experience for viewers using ad blockers

Wikia is not accessible if you've made further modifications. Remove the custom ad blocker rule(s) and the page will load as expected.